Published by MoonPath Press, Debra Elisa's debut poetry collection, You Can Call it Beautiful, is a mosaic of joy and grief, offering glimpses into loss and trauma that shape a family and travel that can open us up to wonder.
It is a collection of free verse with the occasional sonnet and ekphrastic poems that celebrate the art of others and reflect on what keeps the human spirit growing. These are poems of ecology. They call us to live more graciously and consciously with the earth and all beings.
This collection asks us to care more deeply for one another, to forgive and love, and inspires in us the grit required to change, to cultivate, and to nourish.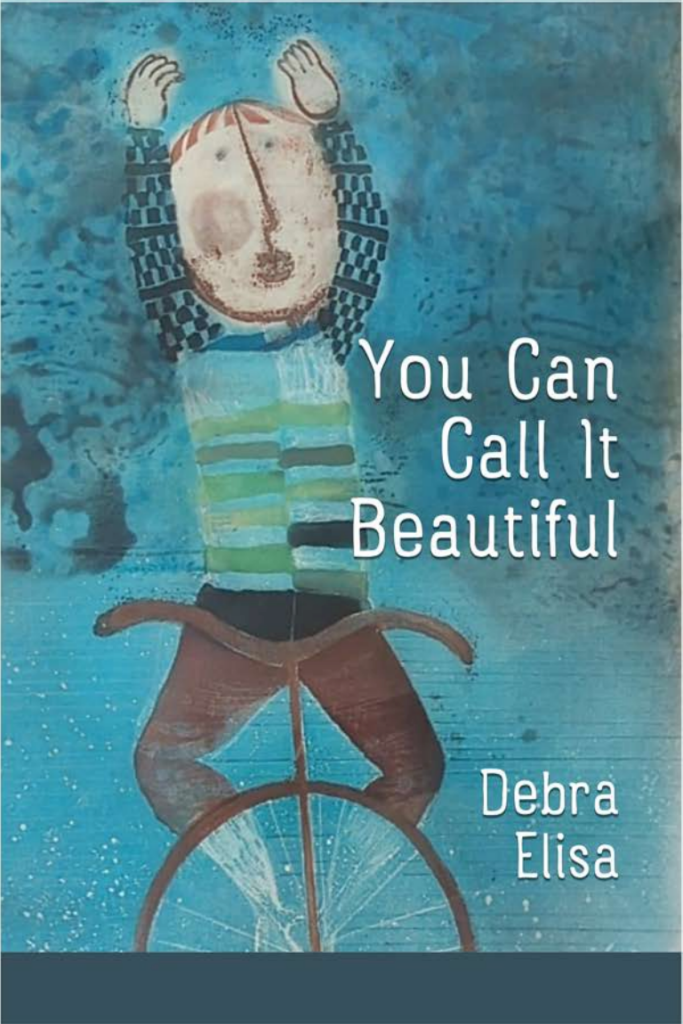 Debra Elisa's poems show us that even in a time of existential threats to the ecosphere—of meaningless sound bites and islands of plastic—the poet's job is to find words that refine our vision and thaw our fortified hearts.
She declares our kinship to all that is, capitalizing Heron, Wind, Mutt, Wildfire, Seed to establish their full, sacrosanct Being among beings. She's learned the art of opening windows, gathered her circle of friends.
Today the simple black Birds/sit caw-cawing in the Hawthorne. She knows solace when she see it.
Kathryn Hunt, author of Long Way Through Ruin and Seed Wheel

Debra Elisa moves joyfully, with gratitude, respect, and generosity in the vast world she creates in You Can Call It Beautiful.
She welcomes us into "the circle of friends who gather/in praise of poetry."
In this collection Elisa travels mindfully through the natural world where she lives, and where she sojourns, to bear witness to "the young/roaming streets of blood," and to the creatures whose names we praise with her— "yellow-billed cuckoo," "malone jumping slug."
Willa Schneberg, Oregon Book Award recipient; author of The Naked Room

In You Can Call It Beautiful by Debra Elisa, readers encounter a unique style as idiosyncratic as Emily Dickinson's with poems flaunting "breath and tiptoe glory and Clover."
Elisa celebrates a world of simple pleasures, kind acts and fertile moments, moments when "deadheads/take their own sweet time to fall and reseed the garden."
In this hefty array of resonant poems examining nature, travel, technology, pop culture or social justice, the result is the same: quiet experiences lead to wisdom.
Allen Braden, author of A Wreath of Down and Drops of Blood